Men: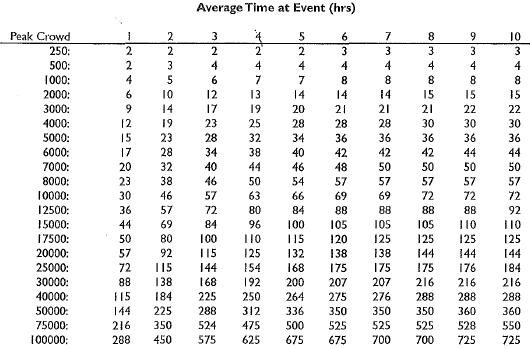 Women: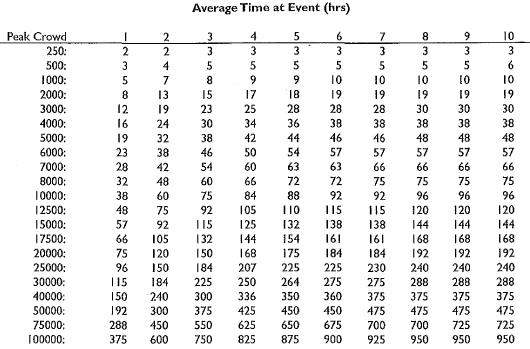 Under normal conditions, most people will use sanitation facilities once every four hours. Each portable sanitation unit should accommodate a maximum of 200 persons. Weather conditions and the consumption of food, liquids, beer and other alcoholic beverages wil[ increase usage by 30% to 40%. Your local portable sanitation service contractor's experience will help you in planning properly for any event. During large events requiring more than 10  units for more than one day, it is recommended that a service technician be on standby duty at the event. This enables the toilet contractor to adequately handle any sanitation problem that may arise.
This hypothetical example illustrates how good sanitation planning can impact a special event.
Assumptions:
There are 10,000 attendees at an event,
The sponsor budgets $6,000 for toilet facilities,
Each attendee spends $3.00/hour at the event.
The average cost for toilet facilities is 60¢/attendee. If the average attendee is satisfied with the cleanliness, availability and absence of long lines to use the portable sanitation units, he/she will be willing to use the units and thus stay at the event longer. If each attendee lengthens his/her visit by only 12 minutes, the additional gross revenue to the event sponsors will pay the cost of furnishing portable sanitation units.
Good planning for sanitation at special events pays! A satisfied customer will stay longel; spend more money and return next year. Your portable sanitation contractor can advise you on availability of handwashing units and special handicapped facilities.